Initial Installation
Download
Download parts 1 and 2 from the main page.
Extract
Once the download has completed, extract the archive to a new folder, by right clicking PokemonFusionGeneration.rar (or highlight both part 1 and part 2 and right click one), then choose Extract to PokemonFusionGeneration\. You can now delete the .rar file.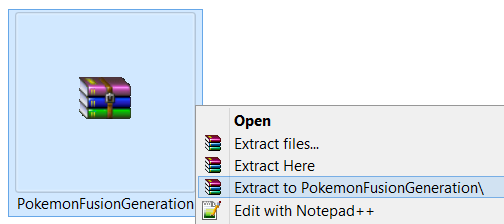 Install Fonts
Open up the extracted folder and then the Fonts folder. Highlight the font files and right click any one of them. Click Install. (Alternatively, install them from Control Panel). This step is optional.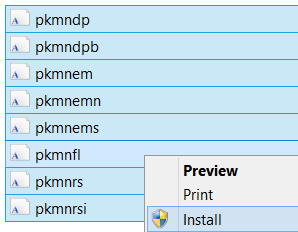 Play
That's it! Go to the extracted folder and run Game.exe to play.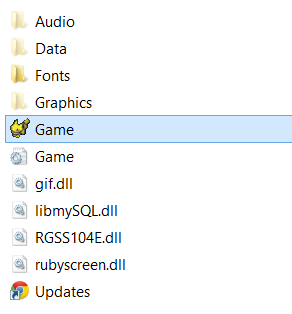 Updating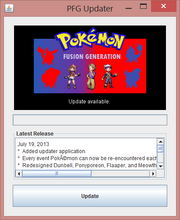 Launch Updater.jar and click "Update." Once the update is complete, click "Start Game" to begin playing.